Looking for a licenced plumber Beerwah
When you are in need of dependable local plumbing services in Beerwah, Eco Earth Plumbers are your stand-out plumbing solutions team. We deliver high-quality plumbing services that cover installations, repairs, and maintenance for commercial and residential properties. With our latest technology and top-notch equipment we can swiftly locate and resolve your plumbing problem without causing unnecessary disruption to your household or business operations.
BOOK A BEERWAH PLUMBER TODAY
Residential plumber Beerwah
Every household relies on a dependable and effective plumbing system, and no one recognises that more than our dedicated plumbers at Eco Earth Plumbing. We need our toilets to flush properly, our taps not leaking, fully functional showers, and sinks that are not blocked, to add to our daily convenience and comfort. Therefore if a problem arises with your plumbing system you can depend on our technicians to repair and resolve the issue promptly and efficiently. If it's installations or a complete plumbing fit-out for a new dwelling, we have the expertise to complete the project with limited disruption to your household.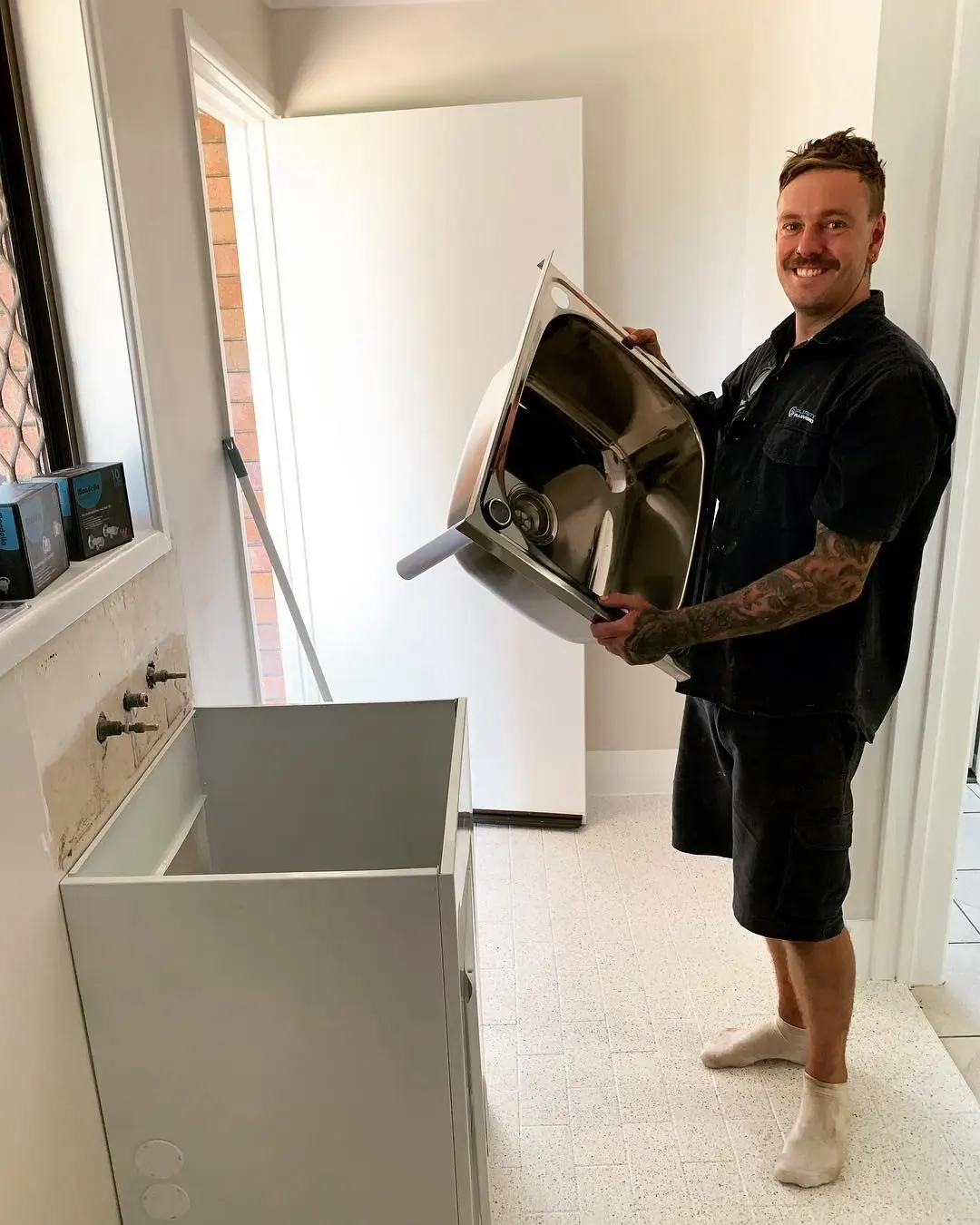 Kitchen Plumber Beerwah
Our accredited plumbers offer flawless installation services for a variety of appliances, including dishwashers, refrigerators, InSinkErators, and any other equipment that requires professional plumbing know-how. We also have years of experience in fixture upgrades, repairing leaking faucets, unclogging sinks, and cleaning blocked pipes. One common household challenge we frequently address is clogged sinks, with the main culprit being oil or fat that has been improperly disposed of and poured down the kitchen sink. Whatever your kitchen plumbing requirements may be our plumbers are just a phone call away.
Bathroom Plumber Beerwah
If your shower, bath, or basin sink is slow to drain water, you more than likely have a blockage that is causing the issue. This problem often occurs when there is an accumulation of hair obstructing the pipes, using a sink strainer is a great way to prevent this from reoccurring. Our plumbers provide prompt repair services, bathroom fitting installations, and complete bathroom renovations.
Toilet plumber Beerwah
When you experience a problem with your toilet plumbing, it's not only inconvenient but can also pose as a health hazard. Eco Earth provides repair services for any toilet plumbing issue you may encounter, from not flushing, to inconsistent water levels or leaking we can promptly fix it. We also install smart toilets, and backflow prevention devices to protect the health of your water supply. Can count on our skilled plumbers for all your toilet plumbing needs.
Commercial plumber Beerwah
Commercial plumbing systems can be a little more complex than those in a residential property. Our plumbers are highly trained and well-equipped to tackle your business plumbing needs. Whether it's establishing your business and needing a complete and comprehensive plumbing setup or simply requiring fixture installations or general repairs, you can rely on Eco Earth Plumbers to get the job done. With our knowledge and advanced equipment and technology we can meet any deadline, and greatly reduce the likelihood of any follow-up service call.
Maintenance Plumber Beerwah
Maintenance is about prevention, and our maintenance plumbers offer comprehensive preventative plumbing services for both commercial and residential properties. These services address minor leaks, clogged drains, annoying dripping taps as well as handling upgrades or replacements of various plumbing systems. Regular maintenance of your plumbing system is crucial for averting potential issues down the line.
Emergency Plumber Beerwah
A plumbing emergency can arise at any time, both in domestic and commercial properties. And when they do happen it generally creates stress and inconvenience, which elevates when the emergency happens outside of regular business hours. Eco Earth plumbers know there is an urgency to address any emergency plumbing problem and therefore offer a 24/7 emergency plumbing service, which includes weekends. With our fully stocked vans, we are prepared to handle any plumbing challenge on the first visit to your property. For peace of mind contact our team to get your plumbing back on track.
Specialist plumber Beerwah
Gas fitter - Our licensed and certified gas plumber can install, repair, and provide maintenance services for gas appliances according to safety regulations and standards.
Hot water plumber - Specialises in the installation, repairs, and service of gas, electric, solar, and heat pump hot water systems.
Drainage plumber - Our drainage plumber can provide the perfect drainage solution to help maintain rainwater runoff or problem surface water that won't go away. With our drainage specialists, you can say goodbye to your soggy outdoor area.
Our Beerwah plumbing services encompass
Faucet and tap repairs
Dishwasher installation
Leak detection
Gas oven installation
Hot water system installations, repair, and maintenance
TMV testing
Backflow prevention
Stormwater drainage
Clearing blocked drains
Bathroom Plumbing
Kitchen Plumbing
Toilet Plumbing
Why choose Eco Earth Plumbing Beerwah?
We are dedicated to providing plumbing services that result in total customer convenience, comfort, and satisfaction. We guarantee to deliver outstanding plumbing solutions for residences, commercial properties, and businesses at competitive rates.
We are a local family owner and operated business
Fully insured and licensed plumbers
Fixed price guarantee so you know what to expect
We offer environmentally sustainable plumbing solutions
We aim to get the job done with minimal disruption to your business or household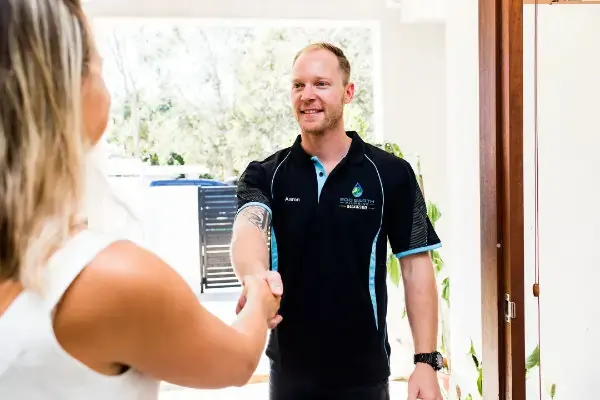 Your trusted local Beerwah plumbers
To speak to one of our team about your residential or commercial plumbing needs, regardless of how big or small call 0485 824 723 or you can complete our online booking form and we will be in touch.
Looking for more than Plumber in Beerwah?
We provide additional services in Beerwah