Quality plumbing services Maroochydore
When you find yourself in need of a reliable plumber in Maroochydore, Eco Earth Plumbing is the go-to plumber to contact. We are a dedicated team that provides quality plumbing services and outstanding customer experience in every project or job we do. Our highly trained and professional plumbers can offer the most suitable plumbing solution for any plumbing need for either residential or commercial settings. Our technicians not only rely on their skills and experience when faced with a plumbing problem, but they also utilise cutting-edge technology and equipment to help detect underlying issues to successfully restore your plumbing system to optimal functionality. Regardless of the complexity and scale our primary goal is to resolve your plumbing problems with a minimum of disruption to your household or business operations.
Book a Maroochydore plumbing specialist today
Commercial plumber Maroochydore
Our commercial technicians possess a wealth of experience and expertise with the "ins and outs" of commercial plumbing systems. If you are establishing a new business and require a comprehensive plumbing fit-out or simply require repairs or plumbing installation, you won't be disappointed with our prompt and cost-effective plumbing solutions.
Residential plumber Maroochydore
We all need a dependable plumbing system, and this is particularly evident in your home, as it provides comfort and convenience in our daily activities. Eco Earth appreciates the significance of a toilet that is flushed properly, a functional shower, smooth flowing taps, and unobstructed sinks. When issues arise within your plumbing system, rest assured we can rectify the problem. Whether it's installations, leak repairs, fixture upgrades, or unblocking a toilet or sink, we have a cost-effective solution that is sure to please you.
Kitchen plumber Maroochydore
Our hassle-free appliance installation service for dishwashers, InSinkErators, refrigerators, and any other appliance that demands professional plumbing is second to none. Other common household plumbing concerns are leaking taps, clogged sinks, and foul odours coming from your pipes all of which our plumbers can successfully address. It's important to not dispose of oil or fat in your kitchen sink as this is the main culprit that clogs sinks and pipes.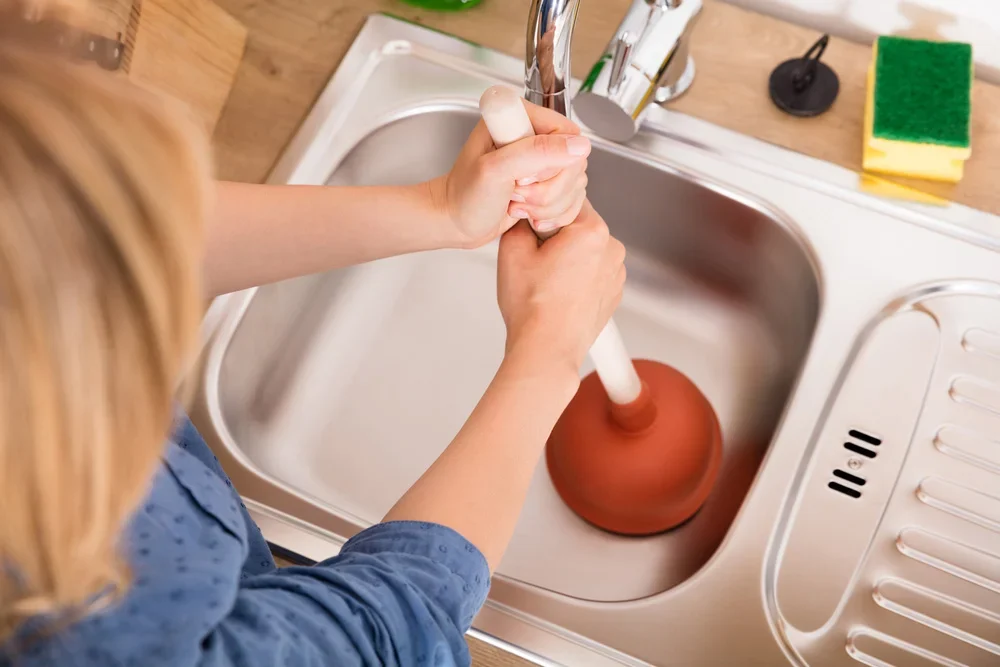 Bathroom plumber Maroochydore
Is the water in your shower, sink, or bathtub just not draining as it should? Chances are there is an obstruction in the pipes, creating a blockage. The main culprit for this in bathrooms is the accumulation of hair. To prevent this from occurring it's advisable to use a sink strainer as prevention is better than cure. If its general plumbing repairs you require or a total bathroom renovation you can trust Eco Earth plumbers to provide a quality plumbing service
Toilet plumber Maroochydore
We all know how essential it is to have a properly functioning toilet, whether it's at home or in a business setting. A few common problems that arise with toilet plumbing are, that it is not flushing completely, the water level is too high or low in the bowl, or the cistern is not cutting off when filled. These issues need to be fixed promptly before they can become a more serious plumbing concern and costly to fix. If it is a replacement of your current toilet, the need for backflow prevention or perhaps you are wanting a smart toilet installed, our skilled plumbers are here to assist.
After-hours emergency plumber Maroochydore
When something goes wrong with your plumbing it can create a highly stressful and inconvenient situation. This can then be impacted if it occurs outside of regular business hours, and that is where our 24/7 emergency plumbing service can come to your rescue. Our fully equipped vans are always on standby to address even the most complex residential or commercial plumbing emergencies. When you reach out to Eco Earth Plumbing for emergency assistance you are definitely in good hands.
Maintenance plumber Maroochydore
Our maintenance plumbers Maroochydore provide both residential and commercial preventative plumbing maintenance. This means little leaks, clogged drains, and dripping taps as well as the installation and maintenance of any plumbing systems. While emergency plumbers tackle urgent issues, regular maintenance plumbing checks ensure your plumbing is in top shape. Maintaining your plumbing system is important, as it helps to prevent any potential problems in the future.
If your commercial or residential property needs an experienced maintenance plumber to check the plumbing, contact our maintenance plumbing team Maroochydore.
Our Maroochydore plumbing services include:
Leak detection and repairs
Gas oven installation
Bathroom Plumbing
Kitchen Plumbing
Toilet Plumbing
Hot water system installations, repair, and maintenance
Faucet and tap repairs
Gas fitting
Dishwasher installation
TMV testing
Backflow prevention
Stormwater drainage
Clearing blocked drains
Specialist plumbers Maroochydore
Drainage plumber - Our drainage plumber can provide the perfect drainage solution to help maintain rainwater runoff or problem surface water that just won't go away. With our drainage specialists, you can say goodbye to your soggy outdoor area.
Gas fitter - Our licensed and certified gas plumber can install, repair, and provide maintenance services for gas appliances according to safety regulations and standards.
Hot water plumber - Specialises in the installation, repairs, and service of gas, electric, solar, and heat pump hot water systems.
Why choose Eco Earth Plumbing for your plumbing needs Maroochydore?
We are dedicated to ensuring total customer convenience, comfort, and satisfaction and guarantee to deliver outstanding plumbing solutions for residences, commercial properties, and businesses.
We are a local family owner and operated business
Fully insured and licensed plumbers
Fixed price guarantee so you know what to expect
We offer environmentally sustainable plumbing solutions
We aim to get the job done with minimal disruption to your business or household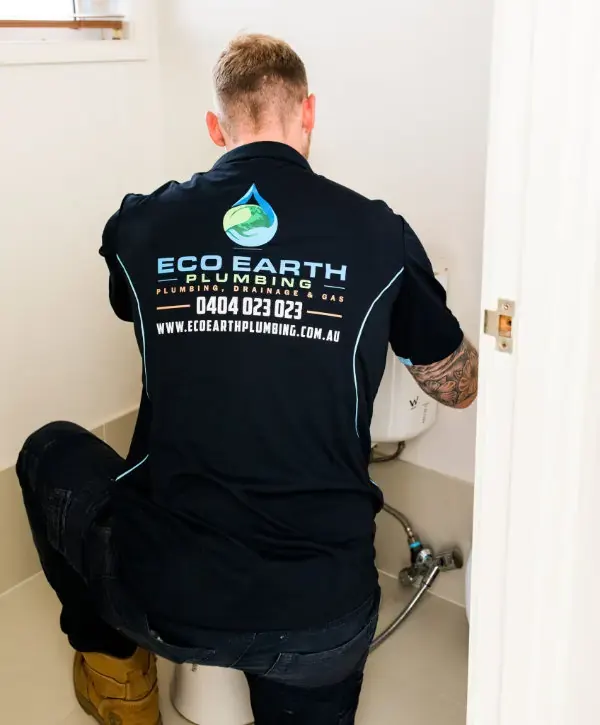 Local Maroochydore Plumbers You Can Rely On
To speak to one of our team about your residential or commercial plumbing needs, call 0485 824 723 or you can complete our online booking form, and we will be in touch.
Looking for more than Plumber in Maroochydore?
We provide additional services in Maroochydore