Looking for a reliable Nambour Plumber?
When you need a dependable plumber in Nambour, Eco Earth Plumbing is the team to call. We are committed to delivering quality plumbing services and an exceptional customer experience for every job we do. Our team of dedicated plumbers is well-trained and experienced in all aspects of plumbing and can offer the most suitable and cost-effective plumbing solution for your home or business. Not only do we have the knowledge and experience required, but we also rely on our latest technology and equipment to swiftly identify underlying plumbing issues and restore your plumbing system to its full functionality. Our services address all aspects of plumbing installations, repairs, and maintenance regardless of size or complexity. Our aim is to resolve your plumbing issue with minimal disruption to your household or business operations.
BOOK A NAMBOUR PLUMBER TODAY
Our Nambour Plumbers offer a wide range of plumbing services including:
Faucet and tap repairs
Dishwasher installation
Leak detection
Gas oven installation
Hot water system installations, repair, and maintenance
TMV testing
Stormwater drainage
Burst pipe repairs
Clearing blocked drains
Bathroom Plumbing
Kitchen Plumbing
Toilet Plumbing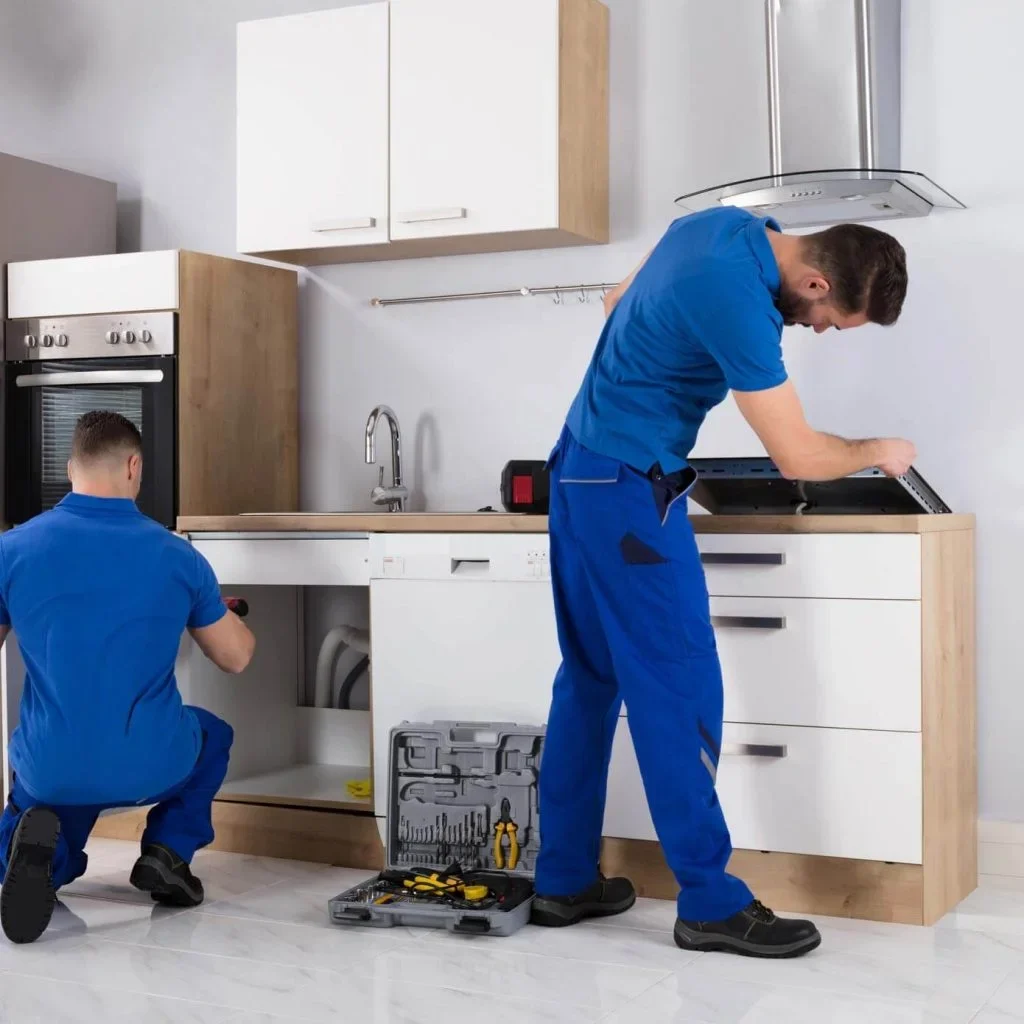 Residential plumbing Nambour
Undoubtedly a reliable and efficient plumbing system in your home is crucial for your daily comfort and convenience. Our skilled plumbers fully understand the importance of a properly flushing toilet, working shower, and taps, or water that freely drains down your sink. So when something goes amiss with your plumbing system, we are here to help. From installations, leak repairs toilet blockages, or clogged drains, we have the perfect solution at budget-friendly rates
Commercial plumbing Nambour
Eco Earth commercial plumbers boast extensive experience with the "' ins and outs "of commercial plumbing. If you are setting up your business and require a complete plumbing fit-out or simply need fixture installations, we have all your requirements covered. We use the most up-to-date plumbing equipment and advanced technology which enables us to efficiently tackle your commercial plumbing and helps to eliminate the need for any callback.
24/7 Emergency plumbing service Nambour
Plumbing problems can often lead to stressful and inconvenient situations, whether in a domestic or business setting. One reason it can be particularly stressful if the problem arises after regular business hours. Eco Earth understands that there is an urgency to addressing plumbing emergencies, therefore we offer a round-the-clock emergency plumbing service, which includes weekends to help you out of your plumbing dilemma. To help with fixing your plumbing we come with a fully equipped van ready to handle anything. When you call Eco Earth for emergency plumbing you can definitely have peace of mind knowing you are in capable hands.
Kitchen plumbing Nambour
Our certified plumbers provide a seamless installation service for dishwashers, refrigerators, InSinkErators, and any other appliance that requires professional plumbing expertise for installation. Our other expertise is replacing fixtures and fixing leaking taps. One of the most frequent issues in households is clogged sinks, especially when fat or oil is disposed of in them, this leads to a build-up in your kitchen pipes and blockages occurring. Whatever your kitchen plumbing needs our plumbers are on hand to quickly and efficiently have your kitchen's plumbing in tip-top condition.
Bathroom plumbing Nambour
If you notice that the water in your shower, bathtub, or sink is draining slower than it should, it's possible that a blockage is the culprit. This issue frequently happens due to a buildup of hair or other objects obstructing the pipes. In order to help prevent this from happening, using a sink strainer is advisable. Whether you require general repairs or plumbing for a full bathroom renovation you can rely on Eco Earth plumbers to meet your needs.
Toilet plumbing Nambour
We all know how important a functioning toilet is in any household or business, so if you are having problems with a blockage, or irregular water level in your toilet bowl, need a backflow prevention devise installed, or looking at replacing your current toilet, our plumbers can help. We will have your toilet plumbing back in tip-top shape before the next flush.
Hot water installation and repairs Nambour
Are you facing challenges with your existing hot water system or need a new system installed? Our team at Eco Earth is just a phone call away. We successfully and safely install gas, electric, solar, or heat pump hot water systems, in various applications and situations. Additionally, we provide complete repair, and maintenance services for all makes and brands of hot water systems to guarantee you will have a reliable and constant supply of hot water.
Drainage solutions Nambour
Is your yard and outdoor area constantly soggy and wet? There is a solution! Eco Earth specialise in drainage solutions and can recommend a cost-effective, efficient, and eco-conscious option to rid you of unwanted surface water or help manage rainwater runoff. Should your drainage problem be related to your stormwater, we offer repairs and upgrades to resolve these issues. Basically, our drainage plumbers have a solution to every drainage problem you might encounter.
Burst pipe repairs Nambour
A burst pipe can inflict significant damage to your property especially if it occurs indoors. Damage to your floors, furniture, walls, and even the foundations of your home if there has been an excessive amount of water. The essence of a burst pipe problem is to have it addressed promptly, this will help minimise water damage and wastage. When an outside pipe bursts it's equally as important to address the issue as a matter of urgency, to reduce the harm it may cause to your outdoor surroundings and the environment. Eco Earth plumbers have encountered numerous burst pipe scenarios and can swiftly locate the cause and fix the issue before it escalates
Why choose Eco Earth Plumbing Nambour?
We are dedicated to ensuring total customer convenience, comfort, and satisfaction and guarantee to deliver outstanding plumbing solutions for residences, commercial properties, and businesses.
We are a local family owner and operated business
Fully insured and licensed plumbers
Fixed price guarantee so you know what to expect
We offer environmentally sustainable plumbing solutions
We aim to get the job done with minimal disruption to your business or household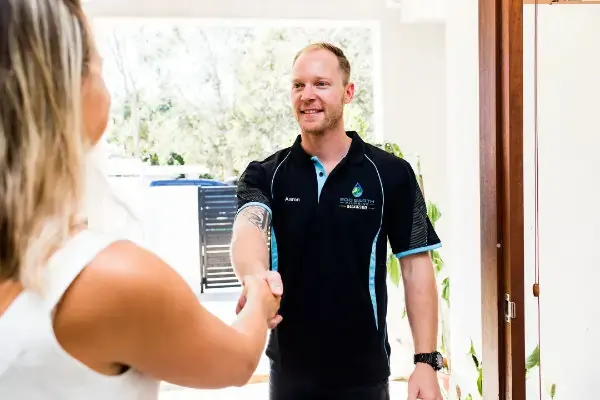 Plumbers you can trust Nambour
To speak to one of our team about your residential or commercial plumbing needs, call 0485 824 723 or you can complete our online booking form, and we will be in touch.
Looking for more than Plumber in Nambour?
We provide additional services in Nambour