How To Become A Plumber?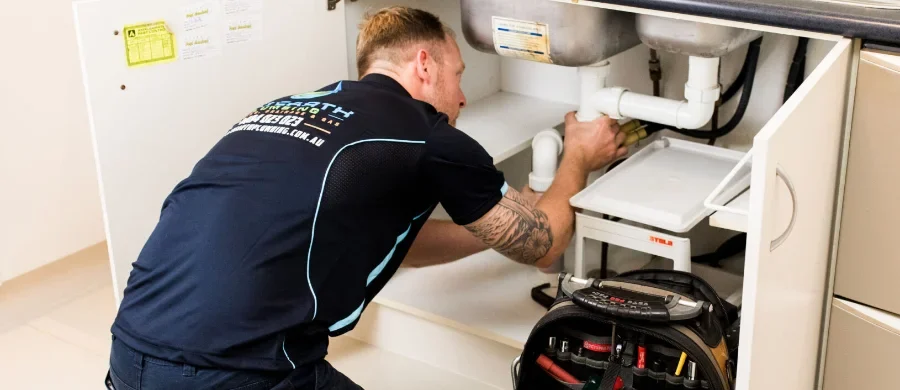 We are often asked this question.. How to become a plumber. To become a qualified plumber in Queensland, you are required to undertake a Certificate III through TAFE (Technical And Further Education). Whilst completing the course, you are also required to undertake and successfully finish a plumbing apprenticeship that has a duration of 4 years. After completion, your employer can choose to sign you off, however, some employers can take a more relaxed approach.
Even though now that you are a professionally qualified plumber, you are still only allowed to do limited work. To become a fully licensed plumber, you must take up a Certificate IV through TAFE, which requires an additional year. After successfully concluding Certificate IV, you are now officially a fully licensed plumber. You can legally open a plumbing business if you wish to. You can also continue to do individual plumbing jobs, in Sunshine Coast or anywhere else within Queensland.
Keep in mind that even though you are now a working professional, there will be restrictions on what jobs you are legally allowed to perform. For example, you cannot perform gas plumbing work unless you have finished your gas plumbing course and received a gas license. You'll then be required to work on several gas jobs with a gas fitter. A licensed plumber who has his own legitimate gas license with no restrictions. When you have the required qualification and experience, you may get fully signed off by the Queensland Petroleum and Gas inspectorate.
Additional courses (like Backflow Prevention Course, Thermostatic Mixing Valves Course, Solar & Heat Pump Course, to name a few) through TAFE can only be undertaken once you have achieved your full plumbing license. Once you have these additional endorsements added to your license, you then can legally install, test or service these devices or fixtures. You will need to renew some of these licenses every couple of years, for which you'll be required to pay a fee.
How to become a plumber?
Plumbing Tools:
When you start your plumbing apprenticeship in Sunshine Coast or elsewhere, you will be required to buy a few plumbing tools. By the time you finish your plumbing course and plumbing apprenticeship, you will have bought most of the tools you'll be using professionally. Plumbing tools can be expensive, as they wear out and need maintenance. While you'll be having most of your own instruments. The company that employs you is required to provide you with some specialised plumbing tools and plumbing equipment.
Plumbing Uniform:
Your company may provide you with a plumbing t-shirt, but you will be required to buy your own shorts, pants, and trade shoes. As well as the safety gear, though this all depends on particular company agreements and policies.
Plumbing Experience:
Some plumbing companies are focused on plumbing construction, while others focus on plumbing maintenance. The company that you do your plumbing apprenticeship from will determine the area you will have more experience. You can actually be a niche construction plumber who has never done any maintenance plumbing jobs.
Becoming a plumber can be a lucrative profession, especially for those who prefer doing handy work. The satisfaction that comes with directly fixing people's problems in-person through skilled work can be quite fulfilling. After completing the basic 4-year course, you are eligible to work as a professional plumber. You can then choose which niche plumbing fields you are interested in pursuing from there. You will keep gaining valuable experience and expertise as you progress in your profession, and one day become a master plumber.
Here at Eco Earth Plumbing, we provide the best steps on how to become a plumber contact us for more information!